God's Kingdom Plan (For Credit)
Be inspired to serve God in your calling, through your vocation at the place where God has positioned you. You are part of the Plan of the Kingdom!
Enroll in Course
As the Creator of the Universe, God has a plan to restore and redesign this world. 2000 years ago, Jesus fulfilled His Redemptive work and He delegated His authority to the Body of Christ to establish His will on Earth. These teachings will help you know the plan of God for the Cosmos and will inspire you to participate according to His purpose. You will receive a clear perspective of the King and His plan for His Kingdom.
You are part of the plan of the Kingdom! Be inspired and equipped to serve God in your calling, at the very place where God has positioned you. Experience the revelation of what it is to be like a piece of the puzzle that when well positioned, they complete the grand design.
God has called you to be an agent of change to transform the sphere of society around you. Take your place today!
Your Instructor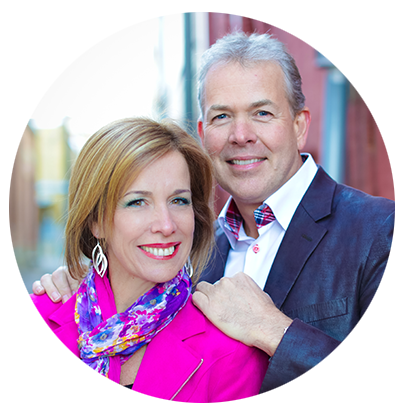 Drs. Kees-Jan and Candy de Maa are dedicated to inspiring and equipping others so they can do what inspires them. They believe each person has a unique purpose in life, that can and must be discovered so they can develop their potential and raise to their highest and best contribution in this world.
They have been married for 30 years and have 2 children, Jonathan, who married Mitzi, and Melody Joyce who serve the Lord in their calling. Kees-Jan and Candy served as pastors, supervisors and teachers in different Bible Schools, started the first Christian TV Network in the Canary islands, Spain, developed an itinerant Ministry called Fulfilling Destiny Ministry and minister internationally as an apostolic & prophetic team. They provide apostolic covering through their International Network of Alignment. Both are members of the apostolic Council of Prophetic Elders led by Cindy Jacobs.
Kees-Jan runs a multimedia company that provides advice, consulting and multimedia productions.
They have created complete seminars and hundreds of hours of online teaching and training material for the equipping of the believer in his/her vocational call of God.
In 2015 Kees-Jan, Candy and their dedicated team launched the University for Societal Architecture with the mission to inspire, equip and connect societal architects who have a passion to raise to their highest and best contribution in the place where they have been called in this world.
Course Curriculum
Welcome Video
Available in days
days after you enroll
Course Materials
Available in days
days after you enroll
Frequently Asked Questions
What's included in this course?
This course includes over 11 hours of video teaching sessions that are broken down into 5 to 20 minute segments. You will also receive PDF access to a detailed student manual and study and activation assignments.
How do I access the course?
This course is entirely online, so you can access it anywhere you have internet connection. This includes supporting mobile devices.
How long do I have access to the course?
You will have lifetime access as long as the course remains available in our school.
Is there homework for this course?
If you are taking this course for credit. All assignments are REQUIRED. For this course your work will include: textbook reading, book report, research paper, activation assignments, and final exam.
How long do I have to send in my work?
If you are taking this course as a credit student, you will have a maximum of 1 year to complete and submit all course requirements. *If all requirements are not submitted within a 1-year period and you still want to complete it for credit, you will need to pay for the course again and re-start from the beginning. This is due to enrollment fees that are incurred annually.
Do I have to buy any books?
If you are taking this course to receive credit hours, there is one book that you will need to purchase in order to complete the required homework assignments. ("Rediscovering the Kingdom" by Myles Munroe - can be purchased through Amazon.)
What's the difference between observer and credit levels?
Observers enroll in this course to receive the valuable content included in the curriculum. Observers are not working to earn credit hours for this course. Credit students are working towards a degree in Biblical Leadership through ITC's degree program. As a degree student, you must be enrolled in ITC separately from your course enrollment. If you have not already enrolled in ITC, please do so here: www.goitc.org/nonresident/enrollment. In order to earn credit hours for this course, all course assignments and a research paper must be completed.
How do I find out more information on your degree program?
We are accredited under World Wide Accreditation Commission. We offer non-governmentally accredited degrees in Biblical Leadership from Associates all the way to Doctorate level. The first step to joining our degree program is to enroll on our website (direct link: www.goitc.org/nonresident/enrollment.) After you enroll, you will be academically placed and can begin earning credit hours through our courses.