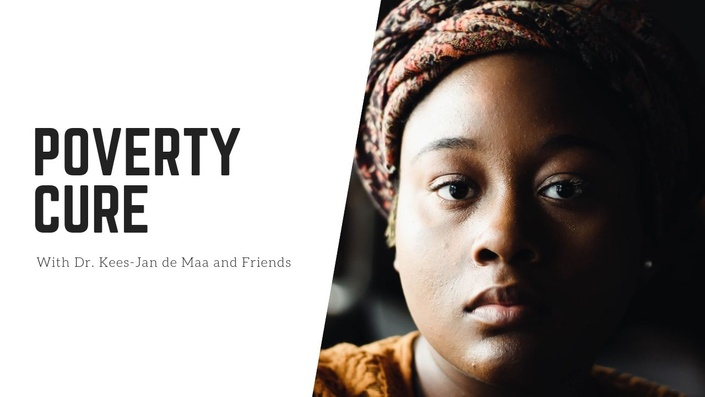 Poverty Cure
Be a part of the solution and join the fight against systemic poverty.
Enroll in Course
Poverty was never God's plan. As believers, we are called to help the poor participating effectively in the eradication of systemic poverty.
As societal architects, we are looking for solutions that work. Solutions based on a Christian worldview and in bible principles. In this course, we will learn the moral, biblical, and economic foundation to help those trapped in poverty. We will discuss the importance of the role of charity (which does help), justice, and human development.
The question is, how can we effectively eliminate poverty? Through this course, your eyes will open to see what works and what does not work in the attempts many have made in the fight against poverty. In this course, you will learn how to help eradicate poverty with effective long-term results.
This course will inspire you and give you clear direction for you to become a part of the solution. We will learn how the gifts and destiny of every individual enable them to operate in their calling with the goal of serving and contributing to society.
Man, with the right education, financial help, and trade connections can come from a place of being helped to becoming a producer, from existing to living, from seeking a job to creating jobs. We will learn that nature and human creativity is their ability to come out of poverty.
In this course, we count with the collaboration of The Acton Institute, The Institute of Faith, Works, and Economics, Dr. Art Lindsley, Dr. Ismael Hdez. and Drs. de Maa.
Receive the divine blueprints that will help you be a part of the solution to eradicate poverty in remote communities as well as those that are near.
CONTENT:
I. A Biblical Perspective on the Poor.

Who are the Poor?
Poverty and the Poor in the Old Testament.
Remember the Poor: a New Testament Perspective on the Problems of Poverty, Riches, and Redistribution.
Charity that Hurts.
Charity, Justice, and Human Development.
II. Markets and the Poor.
Principles to Address the Problems of Poverty.
Does God Require the State to Redistribute Wealth? An examination of Jubilee and Acts 2-5.
Markets and Justice.
Justice for the Poor.
III. The Power of Local Companies.

Charity, Justice, and Human Development.
Fighting Poverty Through Enterprise. The Entrepreneurial Calling.
Why Does Income Inequality Exist? An Economic and Biblical Explanation.
The Moral Potential of the Free Economy.
IV. Poverty Alleviation in Practice.
The Hidden Reason of Poverty that the World Must Face.
A Poverty Program That Worked.
Alleviating Poverty in the Abstract.
"Stop Helping Us": A Call to Compassionately Move Beyond Charity.
Circles of Exchange.
The Power of the Gospel.
Christians and Poverty: the Voluntary Principle in Action.
Churches, Communities and Culture.
How to Apply Effective Principles in Churches.
Reaching Poor Communities that are Remote as those that are Near.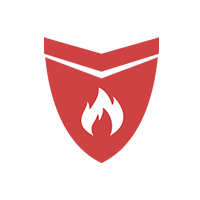 WHAT OTHERS HAVE SAID:
"Dignity." That word jumped into my heart. I grew up in a country where social status (discrimination) is very strong, so you don't mingle with the "poor." When I became a Christian that started to change. I couldn't believe I was the same person because I even got baptized with my son in a Church in a very poor and humble area of Bogotá. All of these lectures are changing the way I see the poor now. Creative human beings, who have the same hopes and dreams as I do. God is changing all this through His love encouraging me to understand more that we are all alike in His eyes, made at His image and likeness." - Sylvia G.
"What a wonderful course! I know this will be extremely helpful with our work in Nicaragua." - Linda S.
"Wow! These videos are truly amazing. What a paradigm shift in my thinking and understanding. Great ground work by Kees-Jan to help us understand poverty and the poor!" - Malik E.
"Thank you for opening my eyes to a better way, and even to be more responsible where and how to help." - Maria A.

Your Instructor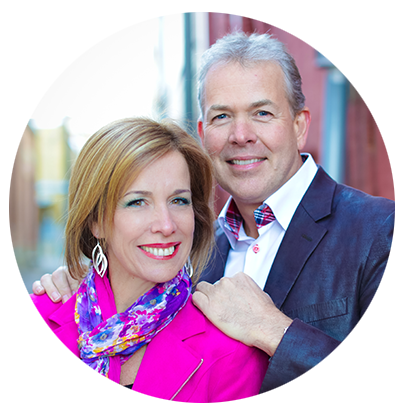 Drs. Kees-Jan and Candy de Maa are dedicated to inspiring and equipping others so they can do what inspires them. They believe each person has a unique purpose in life, that can and must be discovered so they can develop their potential and raise to their highest and best contribution in this world.
They have been married for 30 years and have 2 children, Jonathan, who married Mitzi, and Melody Joyce who serve the Lord in their calling. Kees-Jan and Candy served as pastors, supervisors and teachers in different Bible Schools, started the first Christian TV Network in the Canary islands, Spain, developed an itinerant Ministry called Fulfilling Destiny Ministry and minister internationally as an apostolic & prophetic team. They provide apostolic covering through their International Network of Alignment. Both are members of the apostolic Council of Prophetic Elders led by Cindy Jacobs.
Kees-Jan runs a multimedia company that provides advice, consulting and multimedia productions.
They have created complete seminars and hundreds of hours of online teaching and training material for the equipping of the believer in his/her vocational call of God.
In 2015 Kees-Jan, Candy and their dedicated team launched the University for Societal Architecture with the mission to inspire, equip and connect societal architects who have a passion to raise to their highest and best contribution in the place where they have been called in this world.
Course Curriculum
Course Materials
Available in days
days after you enroll
00 Introduction
Available in days
days after you enroll
01 Biblical Perspective on the Poor
Available in days
days after you enroll
Frequently Asked Questions
What's included in this course?
This course includes over 10 hours of video teaching sessions that are broken down into short, digestible segments. You will also receive PDF access to a detailed student manual.
How do I access the course?
This course is entirely online, so you can access it by logging in anywhere you have internet connection. This includes supporting mobile devices.
When does the course start and finish?
Once enrolled, you are free to work through this course at your own pace. This allows you to work through the contents in your own schedule.
How long do I have access to the course?
You will have lifetime access as long as the course remains available in our school.