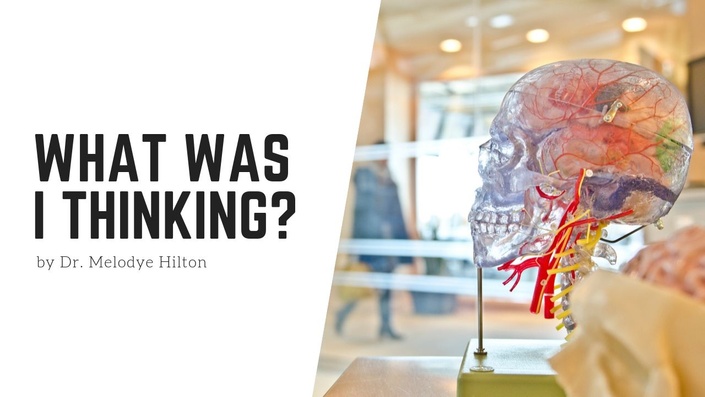 What Was I Thinking? The Process of Thought & Emotional Hijacking
A segment from the "Higher Living Leadership" training that will help you to understand the process of thought and how to navigate your mind-world and emotions.
Enroll in Course
Albert Einstein said, "The world we have created is a product of our thinking; it cannot be changed without changing our thinking."
Where you are today is a product of your past choices, and your future will be a result of today's choices. In What Was I Thinking? you will learn a basis for "Higher Thinking." This training includes the foundations of proper self-assessment and the highly sought-after "Simple Process of Thought" and "Emotional Hijacking" teachings by Dr. Melodye Hilton.
Every thought and emotion we have is either fear or faith based, destructive or building, toxic or healthy. This training will help you to not only understand your mind-world better, but give you the tools and the power to make a conscious decision to improve your life and environment.
*Note: What Was I Thinking? is a segment from the full Higher Living Leadership training course. To purchase the full training: CLICK HERE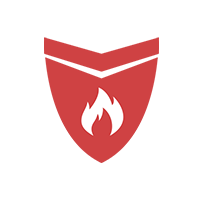 Embrace higher thinking: Continued development of the mind, positive choice, and proper management of thoughts, attitude, and emotion.
Discover the power of accurate self-assessment.
Find out what your brain is capable of, how memory is stored, and the power that you have over your mind's health.
Learn the simple process of thought and how your surroundings affect your brain.
Find out what to do when your emotions take over logic and reason in an "emotional hijack."

Discover hope for change as you learn how to re-write the instructions of your brain.
Your Instructor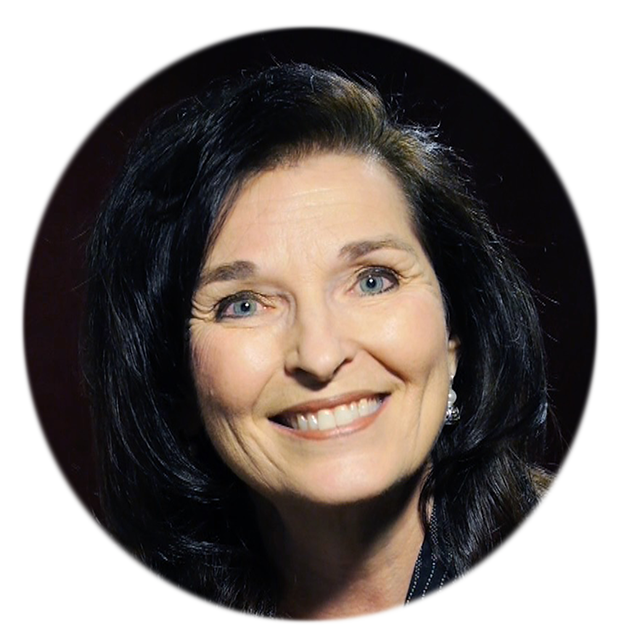 Dr. Melodye Hilton works with individuals and workgroups around the globe as a leadership consultant, behavioral analyst, and personal coach. Her recognition extends over all ages, socio-economic, and educational backgrounds through her work in corporate and local business, government, and public and private educational sectors.
She and her husband, Steven pioneered Giving Light--a local church and global outreach--in the heart of Central Pennsylvania. 35 years later, they have learned that when you obey God's leading, "you can reach the world from anywhere." They continue to see God's hand at work within the vision to equip all ages to discover their God-given identity and activate their unique personal purpose.
Dr. Melodye is ordained under the oversight of Christian International, founded by Bishop Bill Hamon. She serves on both the board of directors and board of governors to Christian International. Since 2006, she has also served on the faculty of Randy Clark's, Global Awakening School of Ministry, teaching the second year prophetic track and presenting her signature leadership training. In 2002, she founded International Training Center, which continues to expand with a passion to equip and empower emerging and established leaders.
She is the author of three books, Unmasking Prejudice: Silencing the Internal Voice of Bigotry, Double Honor: Uprooting Shame in Your Life, and Higher Living Leadership: Influence Societal Design and an Instrument of Justice. The latter being available in both marketplace and Biblical editions as well as in Spanish.
Dr. Melodye travels nationally and internationally ministering, training, consulting, and coaching. She has two grown children and three active grandchildren. Learn more at www.drmelodye.com.
Frequently Asked Questions
What's included with this training?
This training includes over two hours of video teaching broken down into short, digestible segments. You will also receive viewing access to the corresponding teaching manual.
How long do I have access to the material?
You will have lifetime access as long as the course remains available in our school.
How do I access the course?
This course is entirely online, so you can access it by logging in anywhere you have internet connection. This includes supporting mobile devices.
Who has access to the materials?
This training is available for individual access and group viewing. Individual access purchases allow one person to access the materials online. Group viewing purchase allows one user to access the materials online, but gives permission to also show the contents in a live group setting.